Employee Health & Wellness Fusion
Employee Health & Wellness Fusion
Some Topics being Addressed
ADVOCACY AND WELLBEING - DESIGN AND LESSONS LEARNED FROM AN EARLY ADAPTOR - 2022 UPDATE
Importance of communication in remote and hybrid work environments
Communication planning and measurement with your partners
Advocacy and wellbeing as a lens to measure any offering
How to integrate offerings partners and vision across total reward space
DOING THE MOST GOOD FOR THE MOST PEOPLE
With the proliferation of targeted, disease-specific solutions, learn how employers are leveraging vendor partnerships to promote inclusivity and engage board, diverse groups of employees in a foundational program for emotional and physical wellbeing to genera a meaningful, financial, clinical, & cultural ROI
SUSTAINABLE HEALTH IMPROVEMENTS THROUGH PERSONALIZE HABIT CHANGE COACHING
Why habit change is a superior methodology for sustainable health improvements
The importance of whole health, both mental and physical improvement in sustainable health improvements
Proven outcomes and case studies for a 2X ROI
HOW A SINGLE SOLUTION ACROSS MENTAL HEALTH AND WELL-BEING SUPPORTS A DIVERSE SET OF EMPLOYEE NEEDS
It's clear that mental health is a workplace issue, which is why finding a solution that supports an entire workforce, regardless of the level of need, has never been more crucial. Learn how a comprehensive virtual platform can help employees across a spectrum of mental health and well-being needs, whether they're thriving, coping, or struggling. With a focus on building healthy routines, a clinically-proven solution can help to improve employee productivity and absenteeism by fostering a happier workforce.
THE WHOLE-PERSON VISION AND FUTURE OF VIRTUAL CARE
This session will delve into virtual care that spans every stage in a person's health journey – from wellness and prevention to acute care and complex healthcare needs – and what the future holds for employer healthcare solutions, considering the outsized cost burden and, importantly, the impact on individual quality of life.
INCORPORATING DIVERSITY, EQUITY & INCLUSION INTO YOUR BENEFITS STRATEGY
Discuss how and why incorporating DE&I into your benefits strategy can benefit your organization.
T'S TIME TO RETHINK YOUR EMPLOYEE WELLBEING STRATEGY: WHY FINANCIAL HEALTH IS NOT A PILLAR, BUT INSTEAD THE FOUNDATION OF EMPLOYEE WELLBEING
Trends on Employee Stress & Wellbeing
The Impact of Financial Stress on Physical, Mental, and Social Wellbeing
The Current Benefit Landscape and the Need for Change
The ROI of Financial Care
ECONOMIC BURDEN OF THE 'SILENT' MENTAL HEALTH EPIDEMIC
Risa Greendlinger, MPA, shares data showing that the prevalence of depression in the general population of the United States is 23%, but increases to 40% when accounting for individuals with undiagnosed depression. That comes with a $6,296 increase in incremental healthcare costs when compared to people with minimal to no depression.
ROI MEETS DE&I: ACCESSIBLE VIRTUAL PRIMARY CARE FOR MORE EMPLOYEES
Although DE&I is top of mind for HR & benefits leaders, large segments of the employee population are often left underrepresented — especially in terms of healthcare.
WHY FERTILITY BENEFITS THAT COVER ALL GENDERS ARE A MUST-HAVE FOR 2022
Understand today's fertility landscape and why it isn't enough to provide benefits that focus only on female fertility
Hear what fertility treatments, tests, and family-forming journeys should be part of a benefits package that supports all genders and lifelong fertility care
Learn how to ensure your fertility benefits are LGBTQ+ inclusive — and why inclusivity is so important to today's workforce and job seekers
Fusion event Key Speakers
Captain Richard Phillips
Special Guest Speaker
Captain Phillips will be joining ACP at the 2022 Employee Health and Wellness Fusion, in Nashville, Tennessee, where he will be hosting a fireside chat and personal book signing.  For five days in April 2009, the world was glued to their TV screens as Captain Richard Phillips became the center of an extraordinary international drama when he was captured by Somali pirates who hijacked his ship, the first hijacking of a U.S. ship in more than 200 years. Lauded for his bravery and selfless concern for his crew, The President called his courage a model for all Americans. Portrayed on the big screen by none other than Tom Hanks, the film Captain Phillips was nominated for 6 Academy Awards, including Best Picture. Phillips, who was eventually saved by members of the US Navy and Seal Team 6.
Brian Coleman
Vice President Total Rewards
Dawn Foods
"Advocacy & Wellbeing - Design And Lessons Learned From An Early Adaptor - 2022 Update"
Tiffany Duncan
Benefits Partner
Getir
"Incorporating Diversity, Equity & Inclusion into your Benefits Strategy"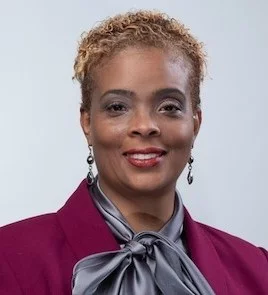 Adrianne Lee Jones
Director Benefits
Prime Communications
"Employee Communications That Work"
Steven Reszczynski
National Benefits Director
Global Medical Response
"Surviving Change in the Benefits World"
Jeanne Walsh
Director of Benefits & Global Mobility
Boston Scientific
"Focus On All Things Family"
| Day 1 | |
| --- | --- |
| 11:00 - 01:00 | Registration |
| 12:00 - 01:00 | Welcome Lunch |
| 01:00 - 02:00 | Keynote kickoff |
| 02:00 - 02:45 | Presentation |
| 02:45 - 03:30 | Workshop |
| 03:30 - 05:30 | Solution Discovery |
| 06:00 - 06:45 | Reception |
| 06:45 - 08:15 | Dinner |
| Day 2 | |
| --- | --- |
| 7:00 - 8:00 | Breakfast |
| 8:00 - 8:45 | Presentation |
| 8:45 - 9:30 | Presentation |
| 9:30 - 11:30 | Solution Discovery |
| 11:30 - 12:15 | Presentation |
| 12:15 - 1:30 | Lunch |
| 1:30 - 2:15 | Workshop |
| 2:15 - 3:00 | Presentation |
| 3:00 - 4:30 | Solution Discovery |
| 4:45 - 5:45 | Wine & Work Activity |
| 6:00 - | Dinner & Entertainment |
| Day 3 | |
| --- | --- |
| 7:30 - 8:30 | Breakfast |
| 8:30 - 9:15 | Workshop |
| 9:15 - 10:00 | Presentation |
| 10:00 - 10:45 | Presentation |
| 10:45 - 11:45 | Solution Discovery |
| 11:45 - 12:30 | Presentation |
| 12:30 - 1:30 | Chairperson Work & Lunch Activity |
| 1:30 - 2:15 | Presentation |
| 2:15 - 3:00 | Closing Award & Knowledge Share |